Ayon Spirit III P/A & Revel F226Be
Ayon Spirit III P/A & Revel F226Be – Package! $11,995.00
0% – 3 Year Financing Available!!
This is one amazing combination. The realism is spellbinding! Wall to wall three dimensional performance. Refined, but not analytical. A fast tight bass, warm fluid mids, super smooth highs.
The Ayon Spirit III P/A operating in Pure Class A – Pentode/Triode Only – NO Ultra-Linear – NO Class AB1. The Speakers will disappear!
The Revel F226Be with the New Beryllium Tweeter is as close as you can get to be best in recorded music in this class.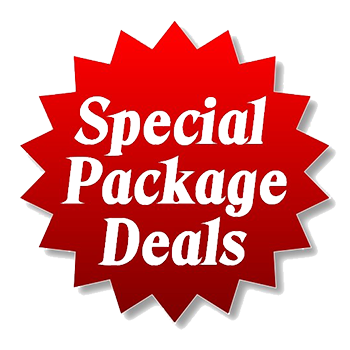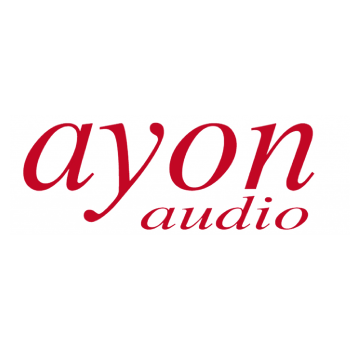 Product Description
Ayon Spirit III P/A & Revel F226Be – Package! $11,995.00
This is one amazing combination. The realism is spellbinding! Wall to wall three dimensional performance. Refined, but not analytical. A fast tight bass, warm fluid mids, super smooth highs.
The Ayon Spirit III P/A operating in Pure Class A – Pentode/Triode Only – NO Ultra-Linear – NO Class AB1. The Speakers will disappear!
The Revel F226Be with the New Beryllium Tweeter is as close as you can get to be best in recorded music in this class.
Ayon Spirit III P/A – Pure Class A Pentode/Triode
No Ultra-Linear – No Class AB1
0% – 3 Year Financing Available!!
AXPONA 2018 Show Winner – Positive Feedback Editors Choice
"Audio Oasis" Award!
"Best Sound" Cost No Object LA Audio Show 2017 – The Show Newport 2016
Robert Harley & Neal Gader
The Absolute Sound Magazine Award
Ayon Spirit P/A – Tube Amp
Pure Class A
Also Available in a Tube Integrated Amp!
We are proud to introduce a new generation of fully balanced designed KT150 stereo power amplifier, the Spirit PA.  It took years of development and refinement resulting in unique minimalist true balanced circuit topology to produce an accurate and seductive holographic soundstage.Musical finesse with fine details and powerful performance has been combined without compromise into one convenient chassis and affordable pricing. We are confident that value and musical performance is outstanding and the Spirit is setting in any case a new standard in its price class.
Refined, but not analytical, Organic sonic signature. Wall to Wall Three Dimensional Soundstage.
Features & Design
Full-featured true balanced tube stereo power amplifier Switchable between pentode and triode mode KT150 power output tubes Ideal also for more difficult loudspeaker loads.

Vacuum Tubes
The choice of signal and power tubes have a significant influence on the sound and hence on the inspiration and joy of listening. This is not only the decision between good and bad tubes but finally the interaction of the different types of tubes and their combination that are used in the various Ayon amplifiers.
Signal Path
We believe that the simplest circuits work best together with the shortest signal path. The shorter the signal path is, the less possibility of sonic degradation from various sources, including the wire itself. Even on the circuit boards, the copper traces are kept to a very minimum length. The completely redesigned circuit board provides a more straightforward and direct approach to the signal paths.
●  Logical sequenced soft-start power up for extended tube life
●  Power tube and electronic protection circuit system
●  0dB negative feedback  (of any kind )
●  Ultra short signal path
●  Simplest direct circuit path for purest musical sound and high reliability
●  No solid state devices in the signal path
●  High current and low impedance design that operates tubes in the best areas their curves
●  Minimal discrete wiring for optimum signal propagation
●  Automatic and manual bias adjustment
●  No followers or buffers in the signal path
●  High quality parts throughout
●  Selector switch engages relays located near RCA jacks to switch all inputs

Power Supply
The power supplies have been further refined with new components and enhanced AC line noise filtration. Separate power transformers, chokes and filters provide total isolation between the input and output stages which makes this a pure power source. We also use electrolytic capacitors with much larger storage capacity to make up for the loss in filtering when using resistors in lieu of inductors.
●  Low noise –insulated power transformers
●  Power transformer is encased, excellent damped and RFI/EMI shielded
●  Innovative power supply provides a high speed energy delivery on transients
●  Choke filtered power supply
●  Separate and isolated power supplies over each stage of amplification
●  High current filament-regulator for pre and driver tubes
●  Regulated DC filament supplies with soft start
●  AC power line filter to avoid noise and hash from entering into the unit.
●  High capacitance energy storage.
●  Current in-rush limiting
●  Auto sequencing – Power on cycle completes in 1 minute
Dual Grounding System
The modification of the grounding topology leads to increased rejection of noise from the power supply and other areas. The dual grounding topology used in all of our amplifiers is quite unique to the whole hi-end tube amplification industry. Such extensive topology provides for quieter backdrop for which the music can unfold in its entirety. It further establishes the quick and controlled bass response and the full bodied expression of the high frequency. The ground leg of the signal has not been neglected and given meticulous attention in its implementation. The importance of proper grounding cannot be over emphasized.
●  Ground switch
●  Central one-point star earth grounding
●  Dual grounding system (switchable)
Output Transformer
The super-wide bandwidth output transformer's major strength is that it can deliver the current in the bass, while at the same time maintaining the speed in the high frequencies, dramatically improving the square wave response of the amplifier. The effect is a much more natural and relaxed sound with much better clarity, resolution and fluidity.
●  Super-wide bandwidth high performance output transformer
●  High efficiency with low insertion loss for optimal current and voltage transfer
●  Multiple tight layering and coupling for extended frequency response
●  Output transformers are sealed with an anti-resonance compound material
Components
The type of parts used therefore must have a synergistic relationship to the circuit they are placed in. It is this relationship of which type of part to use where, that ranks our products apart from the mass.
●  Selected, premium quality passive components used in all applications
●  High speed  & high quality audiophile grade coupling capacitors
●  Special tube sockets with beryllium- copper spring pins, custom made by Ayon
●  WBT NextGen – binding posts
●  High quality – RCA input jack
●  Neutrik/Swiss – XLR chassis connectors
●  Special isolated – internal wiring
●  Silver-copper matrix – internal signal cable
●  Gold-plated industrial grade PCB
Mechanical Construction
The high grade aluminum chassis impart a richer, more lustrous tonality with a cleaner background and less hash and grain. All brushed anodized anti-vibration-resonance and non-magnetic chassis's are fully hand assembled to insure the highest level of craftsmanship.
●  Improved heat ventilation chassis
●  Custom-made machined control knobs
●  The aluminium feet are resonance absorbing types
●  Backlit "ayon" logo
●  All front & rear panel descriptions are engraved
●  Ground switch
●  Chassis finish: black / chrome
Specifications
Amplifier
Ayon Spirit PA
Class of Operation
Triode* or Pentode mode, Class-A*
Tube Complement
4 x KT150 6SJ7 12AU7 12AX7
Load Impedance
4 & 8 Ohms
Bandwidth
12Hz – 60kHz
Output Power-Pentode mode KT88
2 x 75 W
Output Power-Triode mode KT88
2 x 50W
Input sensitivity for full power
700mV
Input Impedance at 1 kHz
100 KΩ
NFB
0dB
Inputs
1 x XLR In, 1 x RCA In
Dimensions (WxDxH) cm
48x37x25 cm
Weight
40 kg
Specifications subject to change without notice
Revel F226Be Loudspeaker
0% – 3 Year Financing Available!!
Free Shipping in Continental US
3-Way Floorstanding Loudspeaker
The Revel F226Be joins our award-winning PerformaBe series as a compact floorstanding loudspeaker. As part of the PerformaBe loudspeaker line, the F226Be includes a 1-inch (25mm) beryllium tweeter driven by massive 85mm dual ceramic magnets. The powerful tweeter and 5th-generation ceramic-coated, cast-aluminum Acoustic Lens waveguide seamlessly integrate with the directivity of the companion midrange driver resulting in greater efficiency, improved dynamic range, reduced distortion, and increased power handling compared to aluminum or titanium tweeters.
Beryllium – Element 4 on the Periodic Table – is a rare earth metal that is renowned for its remarkable physical properties that make it the ideal material for a high-frequency transducer. Compared to aluminum and titanium tweeter diaphragms, Beryllium offers 4.5 times the stiffness and three times more damping, and does so at only half of the weight. Beryllium tweeters are the centerpiece of the Revel PerformaBe loudspeaker series.
The 5.25-inch (130mm) midrange and dual 6.5-inch (165mm) aluminum cone woofers utilize Deep Ceramic Composite (DCC) cones for improved performance. DCC is a plasma electrolytic oxidation process that uses a plasma discharge to create a coarse ceramic coating on both sides of the aluminum core. The deep ceramic layers sandwiching the aluminum core provide constrained layer damping that push cone breakup modes outside of the passband allowing the driver to maintain ideal pistonic motion throughout its range. DCC cones combine with optimized motor magnetics to deliver improved mid- and low-frequency performance.
PerformaBe crossover networks utilize all film capacitors and air core inductors in the midrange and tweeter circuits. These premium components allow Revel's world-class engineers to extract nuances and details from music that would otherwise be lost. Combined with traditional Revel high-order crossover slopes and proprietary Acoustic Lens waveguide geometry, transducer integration is seamless.
F226Be top panels are painted in stylish metallic black with raised electroform badging. The loudspeakers are available in a choice of four high-gloss finishes for seamless integration into any décor: Black, White, Walnut, and Metallic Silver.
Highlights
* 1-inch Beryllium Dome Tweeter
* 5th-generation Acoustic Lens Waveguide
* Deep Ceramic Composite (DCC) Cone Midrange and Woofers
* High-order Crossovers with Film Capacitors and Air Core Inductors
* Magnetically Attached Grilles
* 4 Premium high-gloss finishes available
Specifications
* Type: 3-way dual 6.5″ floorstanding loudspeaker
* Low-frequency transducer: Two 6.5″ (165mm) Deep Ceramic Composite aluminum cones, with cast frames
* Midrange transducer: 5-1/4″ (130mm) Deep Ceramic Composite aluminum cone, with cast frame
* High-frequency transducer: 1″ (25mm) Beryllium dome, with acoustic lens waveguide
* Recommended amplifier power range: 50 – 200 watts
* Frequency response: 44 Hz – 40 kHz (-6dB)
* Low-frequency extension: 33Hz (–10dB); 36Hz (–6dB); 48Hz (–3dB)
* Nominal impedance: 8 ohms
* Sensitivity: (2.83V/1m) 90 dB
* Crossover frequencies: 260Hz; 2.1kHz
* Enclosure type: Bass-reflex via front-mounted port
* Inputs: Dual gold-plated binding posts with shorting straps
* Available: high-gloss finishes Black, White, Metallic Silver, and Walnut
* Dimensions – with grille (H x W x D): 41.3" x 9.8" x 13.7" (1050mm x 249mm x 347mm)
* Cabinet Weight: 58.0 lb (26.4 Kg)
* Grille Weight: 0.8 lb (0.4 Kg)