Lehmann Audio Linear
$1,119.00
Lehmann Audio Linear Headphone Amplifier
 0% – 3 Year Financing Available!!
The reference among the headphone amplifiers. When you put on your headphones and load your favourite CD, the Linear will give rise to wonderful worlds before your mind's eye.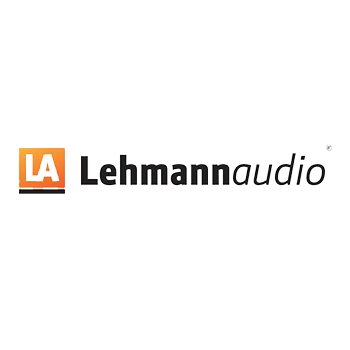 Lehmann Audio Linear Headphone Amplifier
 0% – 3 Year Financing Available!!
Already since 2004 the Linear has made all common headphones to shine at their very best. Extremely demanding users rely on our top model, from the West German Broadcasting Corporation to the audiophile TACET label to Sennheiser's and AKG's headphone experts. It's not without reason that the Linear belongs to the reference class in its genre.
When you put on your headphones and load your favourite CD, the Linear will give rise to wonderful worlds before your mind's eye. Physical, punchy lows and a delicate resolution reveal your favourite tracks in all their glory over the entire frequency bandwidth. Carefully selected components and an extremely sophisticated circuit design establish the foundation of our number on.
"The best we've come across." — What Hi-Fi
A universal champion
With three gain settings it gives you an impressive listening pleasure, keeping an eye on your needs anytime – and this using a vast array of headphones on the most diverse sound sources. In this context we have, of course, taken into account the varying performance requirements and sensitivity levels of the headphone types currently available on the market.
If you would like to share your joy at this quality of music reproduction with family and friends, our multiple test winner will be happy to feed two headphones at the same time. Of course, the listening enjoyment will remain equally fabulous then. The two parallel outputs of the discrete class A solid-state output stage provide the basis of this double musical enjoyment.
A propos: if you wish so, the Linear will also stimulate your active speakers to a stunning vitality. In every situation a magnificent sound, always striving for perfection – such is our Linear.
FACEPLATE FINISHES AVAILABLE – Silver (aluminum), Black (aluminum) and Chrome
UPGRADES AVAILABLE
Upgrade for the analogue board: The new Linear II mainboard is equipped with the improved components of the Linear SE board and built using a special low-impedance technology (low-Z copper) which raises the price of the naked PCBs by a factor of about 10. But the effort is worthwhile. This technology results in even better dynamic values, but above all it produces once again a significant increase of the sonic performance: transient response and spatial imaging are even closer to the original.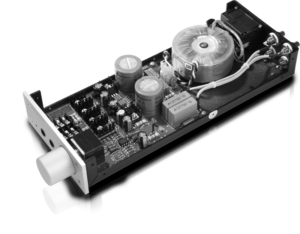 WHAT REVIEWERS ARE SAYING
"5 out of 5 stars"  — What Hifi?
"The damn pre-amp section is so good!" — TNT Audio
TECHNICAL DATA
Linear
| | |
| --- | --- |
| Input impedance | 47 kohms |
| Maximum gain | 0 dB, 10 dB, 18 dB, 20 dB selectable via DIP switches |
| Frequency response | 10 Hz (-0.3 dB) to 35 kHz (-1 dB) |
| Signal to noise ratio | > 95 dB at gain 0 dB |
| THD | < 0.001 % at 6 mW/300 ohms |
| Channel separation | > 70 dB at 10 kHz |
| Output power | 400 mW/60 ohms |
| | 200 mW/300 ohms |
| Output impedance | pre-out 50 ohms |
| | phones out 5 ohms |
| Connectors audio | Neutrik headphone jacks with gold plated contacts |
| | 1 x pre-out |
| | 2 x phones out |
| | gold plated RCA sockets with teflon insulation |
| Power consumption | 10 W |
| Outer dimensions W x D x H | 110 mm x 280 mm x 50 mm |
| Weight | 1.5 kg netto |
ACCESSORIES AVAILABLE
With our accessories you can get even more use out of our products.
Mounting Kit – With our mounting kit your Leanear mounts quite easily and inconspicuously on furniture and walls.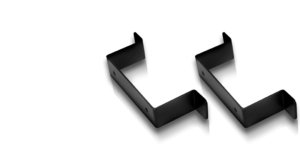 3S Device Feet – Our 3S Device Feet take your Linear and your favorite music to a new level.